The Aosta Valley
The Aosta Valley. Within it, the town of Aosta, a bustling town dating back to the Roman Empire but now oozes culture and Italian charm. Its cobbled streets and piazza's surrounded by bars, shops and restaurants.
---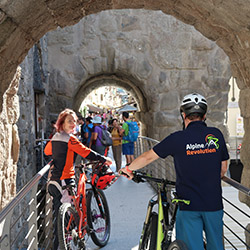 For all Rider types
If you're a hardcore downhill mountain biker, a cross country scenery hunter or a Road Cyclist, then the Aosta valley has something for you.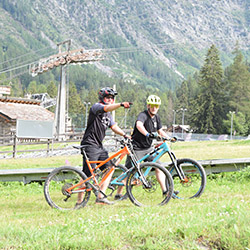 35+ years experience
We have been in the valley for over 35 years, we have the local knowledge and infrastructure to make your holiday one to remember.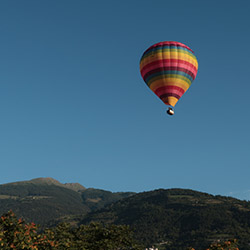 Off The Bike
It's not all about the bike... take a day off to go and explore what The Aosta Valley has to offer, with attractions such as the historic castles or the Skyway Monte Bianco!
---
Things to do in the Aosta Valley
Whether you're a mountain biker or a road cyclist, the Aosta Valley has an endless array of things to do. Here are a few of our best picks for what to do while you're there (if you get a chance to take a break from the bike).
Aosta town
In Aosta itself there are numerous sites to take in some of Aosta's Roman history from the Arco D'Augusto to the Roman theatre. Follow that with some time enjoying some Aosta's finest shops, bars and restaurants
Castles
For those looking to immerse themselves in some culture the Aosta Valley has an abundance of historic castles to visit, all easily accessible with a short bus ride from the town centre.
Skyway Monte Bianco
If you want to get above the clouds, a visit to the Skyway Monte Bianco is a must! You'll be transported to within touching distance of Mont Blanc. The viewing platform at 3500m is a superb opportunity to enjoy the breath taking vista of the Alps.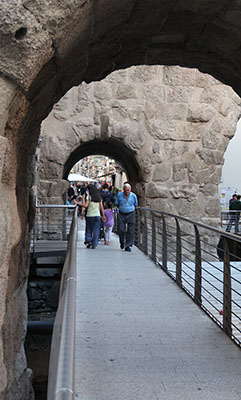 Thermal Spa
For those really wishing to unwind and really relax, relishing some "quiet me time" a visit to the QC Terme Thermal spa in Pre St Didier is a must. It offers a range of treatments and the opportunity to enjoy the thermal springs whilst surrounded by some of the Valley's most beautiful views.
Adventure Parks
There are a number of adventure parks accessible in the valley, open to all ages. All of the parks naturally offer high ropes, zip wires and activities to keep you occupied away from the bike.
Rafting
Between May and October rafting is a very popular sport in the Aosta Valley. There are a variety of companies opening up rafting to complete novices and experienced rafters alike with a choice of rafting, kayaking or canoeing on the menu.
---
What people had to say
Check out what some of our clients had to say about the Aosta Valley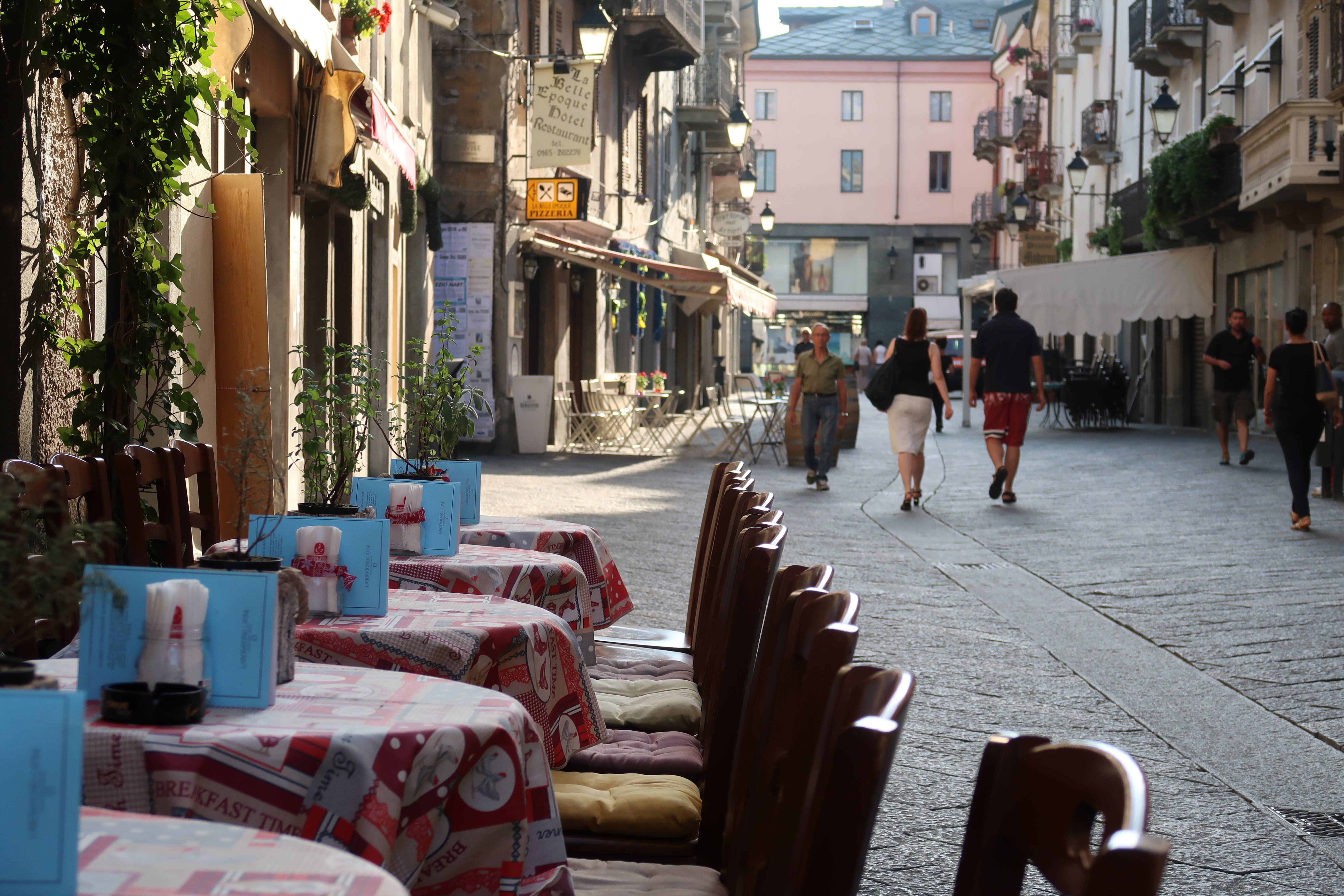 Yasmin Deacon
The Aosta Valley... What a place! We've been Skiing in the winter here and wanted to see what it offered in the summer, we were not disappointed. Stunning views, stunning trails and the people here are so friendly.
Malcolm O'Sullivan
I just wish I had visited The Aosta Valley sooner, I've been missing out on some amazing roads, the team here have been so supportive without being pushy. I gave them my goals and they've set routes that have both allowed me to see what I can really do and shown me some stunning scenery. Thank you to Alpine Revolution and thank you to the Aosta Valley.